Name:
Yamabushi no Octave Melody, "Tavi"
Gender:
Female
DOB:
9-9-2013
Weight:
25lb
Pedigree:


www.yamabushikennel.org/apps/pedigree/index.php?r=dog/pedigreetree&id=422


KKA:
43402
AKC:
WS46958001
OFA Hips:
Good
OFA Elbows:
Normal
OFA Patella:
Normal
Link to OFA profile:
www.ofa.org/display.html?appnum=1860293
DNA tests:
os.genoscoper.com/crm/animal/os/RS00737/pass
PRA-crd4:
Clear
Tavi is my first Kai Ken. Her dam is from a very popular hunting kennel in Japan and her sire has valuable genetics and pedigree that are not common in the current breeding pool. This coupled with her sweet demeanor and solid structure makes Tavi an excellent choice for breed preservation of Kai Ken.
When I got a Kai Ken I was after a 'do anything and everything' dog, Tavi met my expectations of what I was hoping for. She has an excellent temperament, having been to many expos where she has been heavily exposed to crowds of people, kids, and a myriad of other things. Her nerves are solid, she has done many trips around the U.S. by car and plane and is the ultimate companion. She is truly a dog I can count on for anything and everything. She is attentive and aware, but not overly to where we're tripping over each other or she is getting distracted. Her drive for working with me is wonderful, we have yet to find a sport she does not enjoy.
With Tavi we have tried many sports. We have tried dock diving, lure coursing, barn hunt, herding, agility, the list goes on and on. She has gotten a CGC title, a Barn Hunt Instinct title (RATI), and a Novice Trick Dog title.
​
Ultimately her favorite activity is to hike off-leash. It is something we both enjoy together.
---
Powered by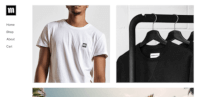 Create your own unique website with customizable templates.