Hayaikaze's Mission

My goal for breeding Kai Ken is to help with preservation efforts of this amazing breed. I strive towards breeding structurally and temperamentally sound dogs.

​ I have had project dogs before, and while I loved them very much it could make enjoying the full extent of having a dog hard sometimes. My ideal for the puppies I place into families is to enrich lives, both the family and the pup's. My ultimate aim is for a great companion dog-- one that is versatile in sports and activities, not too large and not too small. Great drive to work with their owner, but not obsessive or overbearing.

Powered by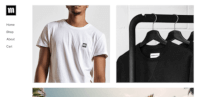 Create your own unique website with customizable templates.